Back To Category Colorado
Title :
Colorado
Category: Colorado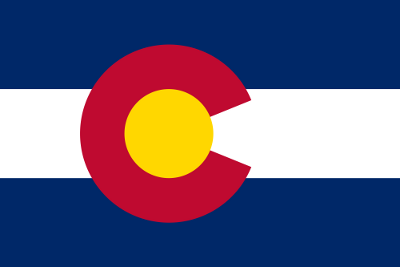 Colorado, which is shortly mentioned as CO, is one of the 50 states of the United States, situated in the southeast part of the United States. It is surrounded by the Midwest states of Kansas and Nebraska on the east and northeast, Utah in the west, northwest state of Wyoming in the north and the Arizona in the southwest. The four states of New Mexico, Colorado, Arizona and Utah meet at a single common point called the Four Corners, which is recognized as the heart of the American Southwest part of America. Colorado is renowned for its brilliant scenery of mountains, high plains, forests, mesas, plateaus, canyons, desert lands and rivers.

Colorado was the 38th state admitted to the union on the 1st of August 1876. The total land area of Colorado is 103730 square miles, which offers the state an area rank of 8 out of the available 50 states in the United States. In addition, water surface occupies 371 square miles of the total area of the state within its boundaries. There are 64 counties in Colorado among which the Broomfield County was the most recent county formed in the state, on the 15th of November 2001.

Consistent with 2010 United States Census information, the population of Colorado was 4,301,261. Among the counties of the Colorado State, the El Paso County is ranked as the most populous county with the population of 622,263, and the San Juan County is ranked as the least populous county with the population of 699.

As of 2010, there are 9 State Electoral Votes in Colorado. The State Quarter issue Date of Colorado is June 14, 2006. "Nothing without Providence" is the state motto of Colorado.

The Centennial State is the nickname of the state of Colorado. The name of the state bird of Colorado is Lark Bunting. The Blue spruce is the state tree of Colorado, and Aquilegia saximontana is the state flower. Denver is the state capital of Colorado. Denver is the biggest of all cities in Colorado by population, and in total land area the Colorado Springs City ranks first. Costilla County is the oldest city in Colorado. The Colorado State is served by four area codes, such as 303, 719, 720 and 970.

Colorado is famous for its varied geography, extending from arid plains, alpine mountains and deserts with enormous sand dunes, profound canyons, granite rock and sandstone formations, lakes, rivers and fertile forests. Most of the population of the state of Colorado resides beside the eastern border of the rock-strewn mountains in the Front Range Urban Corridor between Wyoming, Cheyenne and Pueblo. This area is partly secluded from existing storms that propel in from the Pacific Ocean area by means of the high Rockies in the central point of Colorado. The only other considerable population centers are at Durango and Grand Junction in southwestern and western Colorado respectively.


Search the Web for More information on Colorado at LookSeek.com Search