Back To Category Annual
Title :
Sea Holly
Category: Annual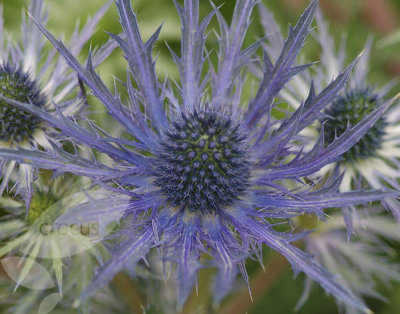 Sea Holly Flowers (Plant) Facts, is a fascinating addition to any garden and many gardeners are looking at ways to grow and keep this Sea Holly Flowers (Plant) for good. It has spiny-toothed leaves which evoke a unique interest and its blossoms occur in teasel-like clusters. The Sea Holly Flower (Plant) grow in a wide range of areas and conditions making them one of the most versatile plant types.


Physical Description
Also known as Eryngium plants, sea holly flowers (Plant) are native to the Mediterranean region and Europe. They grow to a height of between 18 and 36 inches (45.7 to 91.4 cm) with a spread that covers one foot. The Sea Holly Plants have silvery-blue and grey stems which give way to blue or green cones that are surrounded by white, spiky silver, violet or blue tracts.It blooms from summer all the way to fall. Sea holly plants are known for their tolerance to winds, drought, sandy soils and salt sprays. The Sea Holly Flowers (Plant) are commonly uses as specimen plantings in borders, beds and butterfly gardens. On top of all this, the Sea Holly Plants also make excellent dried flowers.

Flowers Types
There are various types of sea holly flowers that are being cultivated as garden plants. The Sea Holly Flowers can be found in most nurseries and the main flower varieties are:

• Alpine Sea Holly Plant- this type is native to Switzerland. Both stems and flowers are considered the bluest in this genus. They grow to about 2 feet (.6 meters) high.

•Amethyst Sea Holly Plant - this species grows to a height of 1 to 1 1/2 feet (30.4 to 45.7 cm). Its native to Europe and it is classified as the most cold hardy in this genus. Its flowers are amethyst blue in color.

• Mediterranean Sea Holly Plant - this is a flower variety native to Pyrenees. It grows to a height measuring 1-2 feet (30.4 to 60.9 cm). It has blue-green flowers and spiny leaves that have white veins.

Growing Conditions
Sea holly Plants thrives well in moist soil with full sun and good drainage. As a matter of fact, they do well in sandy soils. Sea Holly Flowers (Plants) has a characteristic long taproot that allows the plant to tolerate poor soil conditions and even drought.
Search the Web for More information on Sea Holly at LookSeek.com Search