Back To Category Perennials
Title :
Rose Flower
Category: Perennials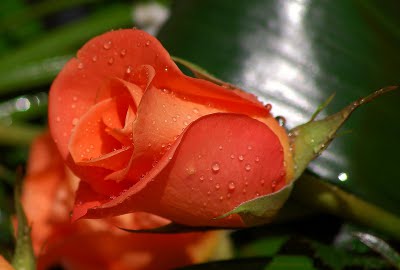 Facts of Roses Flower Plants, Rose Flower is in the rosa genus came from the rosa ease family, which has over 20,000 cultivars commonly known as roses. A Rose Flower is a woody perennial of the genus Rosa, within the family Rosaceae. There are over 100 species of roses.
The history of rose flower: Fossilized rose, 35 million years old, have been discovered in Europe. preserved rose buds were found along with the mummies of Ancient Egypt. The first written reference to the Rose Flower has been found in Iraq and it dates back to 3000 B.C. In 600 B.C., Sappho made references to the rose in an ode named 'Ode to the Rose'.
The United States history of the Rose Flower, began in 16th century, when the colonists planted the first Rose Flower in North America. The rose was designated the official flower and floral emblem of the United States of America in 1986. The petals and rose hips are edible and have been used in medicines since ancient times.
In the year 1798 Empress Josephine, established the first rose garden which had approximately 250 varieties of Rose Flowers. The modern hybrid rose was invented in the year 1867. In 1945 the world popular rose named 'peace' was smuggled from France to the United States.
In Unitarian chapels roses are often used in chidren's naming ceremony, [Name] We give you this rose today.
Rose hips (the fruit of the rose which forms at base of the flower) are a nutritional treasure chest - rich in vitamins (C, E, and K), pectin, beta-carotene, and bio-flavinoids. These ingredients produce a strong antioxidant effect which protects and enhances the immune system. Rose hips improve blood pressure and cholesterol, digestive efficiency, and weight management (and are also a special winter treat for birds and wild animals).
Rose Flowers are traditionally considered as the national flower of United States and England that symbolize love. Based on the color and number of Rose Flowers in the bouquet the meaning and symbolism varies. For instance, the red roses are icons of love and marriage proposal,white roses for innocence& purity, pink roses for admiration, grace and refinement, purple roses for eternal love etc.
Search the Web for More information on Rose Flower at LookSeek.com Search