Back To Category Pond Plants
Title :
First Lady Lotus
Category: Pond Plants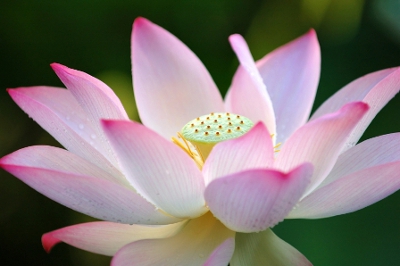 Facts about First lady lotus plant. First lady lotus belongs to the family of onagraceae. Also called Hardy Lotus. The First lady lotus is a hardy, semi dwarf lotus plant with single bloom that grow between six to eight inches (15 to 20 cm) with its leaves that grow three to four feet (.91 to 1.21 meters) tall. It has an outstanding double corolla which is dark pink in color and deep pink sepals of lavender pink flowers. This is a very fragrant lotus with their blooms occurring during summer to early august.

The First lady lotus has a type of flower, when newly opened, has a pale pink color and a licorice scent. It turns into a seldom lavender pink afterwards. Its flowers and leaves usually grow to a height above the water surface. At the early stages of the First lady lotus plants growth, its buds, and leaves, which appear to be pointed, later blossom into several spectacular flower petals of pink flowers. Its leaves shoot up and unfold to small, broad, deciduous and oval shape. First lady lotus resembles the Hindu lotus. This lotus also produces decorative berries that are edible.

The First Lady lotus is a hardy plant of zone nine to eleven. It requires an aquatic environment of partial shade to full sun. In addition it does well in loam to sandy loam soils with PH range of five to seven and water range of normal to moist. The First lady lotus does not establish well in an area of high humidity, high summer heat and drought.

The pink blossom lotus plant can be grown in small garden containers. The First lady lotus is considered to be a true bowl lotus plant. It can also be established in small to medium size ponds. Containers that can be used to establish this plant can vary. However, it usually performs best in a huge container of at least two gallons or bigger. It is important to note that this plant, inside a container, requires a well drained soil.
Search the Web for More information on First Lady Lotus at LookSeek.com Search