Back To Category Perennials
Title :
Coneflower
Category: Perennials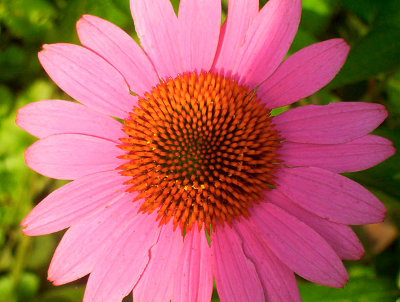 Facts of Coneflower Plants, "Scientific name for Coneflower Plant is Echinacea". Coneflower Plant is a flower that requires exposure to the full sun and does very well under loamy soil. The flower comes in shades of red, pink, white and purple. The bloom time for Coneflower Plant is during fall and summer.

Coneflowers are brightly colored perennials and some of these perennials are at times used as herbal remedies. The Coneflower Plant is an easy to care for plant, it is drought tolerant and it is a good cut flower. The Coneflower Plant is daisy like and it has a raised center. You will notice songbirds on your garden especially once the flowers have dried up seeds.

During planting you will need to loosen the soil with a tiller or garden fork at least up to twelve to fifteen inches (30.4 to 38 cm) deep. Proceed to add a layer of compost manure. Space the plant 1 to 3 feet (.30 to .91 meters) apart and ensure to plant it in spring. Remember to water your Coneflower Plant generously during planting.

Observe the following in order to give the coneflower the appropriate care.

· Coneflower Plants require a thin layer of compost manure during spring and a layer of mulch about 2 inches. This helps keep the plant moist and it also prevents weeds.

· During summer ensure that your Coneflower Plant gets adequate water especially if you get rainfall that is less than one inch.

· If you realize that your plants are floppy cut them down to the ground as soon as they flower.

· In order to prolong the blooming season, cut off any dead or faded flowers and keep in control excess self seeding.

· At least every three to four times annually, ensure to divide the Coneflower Plant during autumn or spring. However, remember that the coneflower does not like to be disturbed.

Like most plants the Coneflower Plants has a number of pests that may prove a problem. These include: gray mold, leaf miners, bacterial spots, powdery mildew and vine weevils.
Search the Web for More information on Coneflower at LookSeek.com Search